Confidentiality and Security
Confidentiality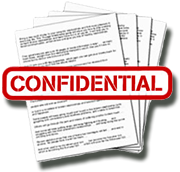 At XpertScientific, we take matters of confidentiality and security very seriously. All our editors and consultants are aware of the need to preserve the confidentiality of your research, business, and personal data, and they sign an extensive confidentiality agreement when joining XpertScientific. A copy of this agreement can be sent to you upon request. Our editors and consultants will not make confidential information available to anyone outside of XpertScientific. This includes:
scientific manuscripts and all information contained therein, methods, ideas, patentable ideas, research and development, formulas, code, data sets, data bases, drawings and/or illustrations, samples, know-how, flow charts, photographs, concepts, and software programs, invention description(s), existing and/or contemplated products and services;
your personal and/or business information (name, address, contact information, marketing strategies, plans, financial information, or projections, operations, sales estimates, business plans, etc.)
All documents submitted through our website are managed via a secure online management system and can only be accessed by the editor-in-chief and your assigned editor(s). If you are sending us particularly sensitive information, we are prepared to sign a non-disclosure agreement to give you the necessary peace of mind.
Security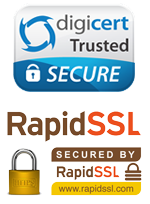 All our pages are using the HTTPS protocol to ensure a safe and encrypted communication between you and our servers. Our certificate was issued by DigiCert (RapidSSL Global TLS RSA4096 SHA256 2022 CA1) and guarantees the authenticity of the visited website and protects the privacy and integrity of the exchanged data (including your uploaded manuscripts or payment information) against man-in-the-middle attacks. The presence of a closed padlock symbol in the address bar of your browser window certifies that the connection is secure.
In addition, we do not store any of your payment information such as credit card numbers or bank account numbers on our servers. For maximum security, all payments are handled off-site, i.e., directly on the secure payment portal at stripe.com.
Some of our clients