The Premium Editing package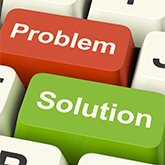 In academic publishing, manuscripts with insufficient English language proficiency are often rejected by journals, even if the scientific content is of high quality. XpertScientific offers a professional English language editing and correction service to help non-native English speakers overcome language barriers and submit articles with excellent English language proficiency. Our experienced editors routinely correct and edit scientific articles, grant proposals, dissertations, theses, presentations, conference abstracts, CVs, etc. and we have helped many researchers publish their work in high-impact journals. Each manuscript is matched with a specialist subject editor who ensures that the edited manuscript is free of orthographic and grammatical errors while also maintaining clarity, unambiguity, and an appropriate academic tone. Our scientific editors are all native English speakers with PhD and/or MD degrees from reputable universities, and they possess extensive experience in writing, editing, and reviewing scientific and technical documents. We offer our services across various disciplines from the natural, life, (bio)medical, social, engineering, and environmental sciences.
---
---
What is it for?
The Premium Editing package is specifically designed for manuscripts that require a more extensive level of editing, including a greater number of corrections, as well as more substantial rewrites and text re-organization. With this package, our editors will not only edit what absolutely needs to be corrected in terms of grammar, punctuation, and spelling errors, but also reword particularly awkward or convoluted sentences or reduce verbosity in order to improve overall readability and clarity. In addition, they can reduce the word count if your manuscript is above the limit of your target journal or funding agency. Overall, the manuscript will undergo a more thorough review and revision than with our Standard Package and our editors will work closely with you to ensure that your writing is polished and ready for publication.
For instance, an average Premium Edit of a 5,000-word research paper typically involves between 800 and 1,600 edits, i.e., corrections, insertions, deletions, and comments. Furthermore, our editors will provide detailed feedback on your manuscript's structure, organization, and coherence and make suggestions on how to further improve the clarity and readability of your writing. With our Premium editing package, you can be confident that your manuscript will be transformed into a clear, concise, and compelling piece of scientific writing.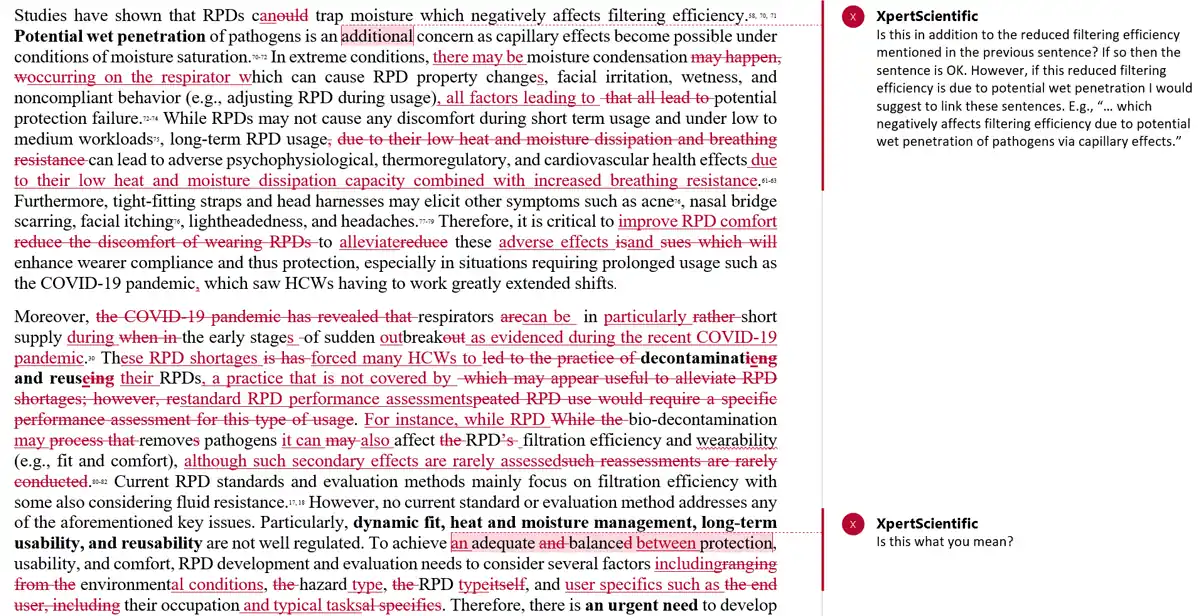 What are the alternatives?
If your manuscript requires less intense editing, with fewer corrections and no substantial rewrites or text re-organization, our Standard Editing package may be a better option for you. If you are looking for a more comprehensive service that goes beyond mere editing and also provides support during the peer review process, you may find that our Carefree Package is just right for you. See this page for a full feature comparison of all our editing services.
Service Summary
Eliminating errors in grammar, spelling, and punctuation
Checking for accuracy in language, structure, and rhetoric expressions as well as consistency in tense
Improve word choice, style, academic tone, sentence structure, com­pre­hen­sion, and terminology
Highlighting of obvious issues
Direct line to your editor
Intensive editing including more substantive rewrites, e.g., rewording awkward and overly convoluted phrases (may be required depending on the level of English of your manuscript)
Reduction of word count (if required by target journal or funding agency)
Fine-tune manuscript for better readability and logical flow
Revise cover letter to journal (free for ms with >3000 words)
You will receive
A text that is not only free of language errors and reads in a native English tone, but a more polished text in which awkward phrases reformulated and the manuscript fine-tuned for clarity and readability
Free Proofreading Certificate
Post-editing support
Acceptance Guarantee (see below)
One free round of re-editing of minor revisions prior to submission
Pricing
*numbers in parenthesis with priority service (25% surcharge)

Acceptance Guarantee
If a journal rejects your paper merely because of its English proficiency, although you accepted all our edits and made no further changes prior to submission to the journal, we will re-check your manuscript for free and formulate a rebuttal letter to the journal (see our FAQ section).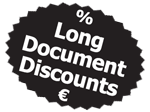 Discounts for large documents
Bespoke discounts may be granted for larger documents such as books or theses upon request. Simply send us an email with your word count and subject area and we will let you know.
Our Quality Guarantee

Unlike some of our com­pe­ti­tion, we neither employ automated AI systems nor undergraduate students from low income countries to proofread your manuscript. All our editors are experienced academics with PhD and/or MD degrees from highly regarded universities who will take the time needed to correct not just simple spelling and grammatical errors, but, more importantly, improve logical flow, awkward phrasing, word choice, and academic tone. These types of corrections are more time consuming and require an editor who not only understands the science but who possesses the necessary experience and abilities to be able to suggest improvements at this level. The many positive client testimonials show that our approach is the right one.
Some of our clients