Subject Areas
At XpertScientific we specialise in Marine, Earth, Life (including Medical) and Environmental Sciences. We can edit and proofread manuscripts or provide science consulting services in the following sub-disciplines:

Aquatic Sciences
Biogeochemistry
Climate Science
Fisheries
Limnology
Marine Biology
Marine Geology
Marine Ecology
Marine Optics
Biological Oceanography
Chemical Oceanography
Physical Oceanography
Remote Sensing / Satellite Oceanography
Underwater Acoustics
Water Quality

Earth Sciences
Atmospheric Science
Climatology
Geology
Geophysics
Geodesy
Global Change
Hydrology
Meteorology
Paleo-Sciences
Petrology
Physical Geography
Remote Sensing / GIS
Sedimentology
Volcanology

Life Sciences
Agronomy
Biochemistry
Biogeography
Bioinformatics
Biomarkers
Biophysics
Biostatistics
Botany
Cardiovascular Disease
Cell Biology
Clinical Studies
Computational Biology
Diabetes
Developmental Biology
Ecology
Entomology
Evidence-Based Medicine
Evolutionary Biology
Gene Therapy
Genetics
Genomics
Immunology
Infection Diseases
Medical Sciences
Molecular Biology
Neuroscience
Oncology
Pathology
Pharmacy Practice
Pharmaceutical Sciences
Plant Science
Public Health
Systems Biology
Taxonomy
Toxicology
Transplantation
Zoology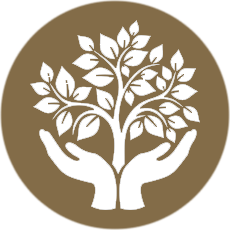 Social Sciences
Bibliometrics
Conservation
Environment and Health
Environmental Management
Environmental Policy
Economic and Political Sociology
Epidemiology
Habitat Remediation
Human Geography
Pollution and Remediation
Risk Assessment
Scientometrics
Sociological Theory
Urban Geography
If your particular field or discipline is not listed, please contact us directly. In any case, we will only accept manuscripts or consulting projects for which we possess the necessary scientific expertise.