Privacy Policy
At XpertScientific, we take your privacy seriously and are committed to protecting your privacy rights. We want you to know why we collect your personal information, what we collect, how we use it, and for how long we store it.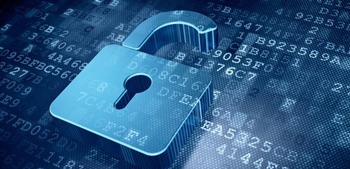 We also want you to know how you can access, amend, correct, and in some cases delete your information. While this privacy policy has been specifically formulated to comply with the latest EU General Data Protection Regulation (GDPR) 2016/679, in effect since 25 May 2018, we apply the same strict policy to visitors from both within and outside the EU.
What we mean by personal data
Personal data is any information which is about you and from which you can be identified.
What kind of personal data we may hold about you
We act according to the principles of data parsimony and data avoidance, i.e., we only collect the minimum amount of data necessary to process your request or order. The type and amount of information we hold about you depends on your level of interaction with our website and our business.
VISITORS: If you are simply browsing our website, we do not collect any data that can be used to identify you personally. We collect the following non-personal information and store it in both a cookie and in our database:
operating system
screen size and resolution
browser type and version
browser language preferences
city and country
date, time, and duration of visit for each page
number of pages visited
As we do not store your IP address, none of this information can be considered personal data as it cannot be used to identify you personally (neither from the individual nor the combined data). This means that you can browse our web pages completely anonymously.
CONTACT FORM: If you are using our contact form, we collect and hold the following additional personal information:
the name and email address you provided
your IP address
MANUSCRIPT UPLOAD: If you are uploading a manuscript, we collect and hold the following additional personal information:
the affiliation and billing address you provided
FEEDBACK FORM: If you use our feedback form to provide feedback on an editing or consulting job, we do not collect any additional personal information from the one we already collected during your order submission and any order-related information and ratings you provide will only be used for our internal quality control process.
DATABASES: We may also gather your personal information (your name and email address) from free database providers and/or social media whom you consented to list your personal information. These may include a variety of public databases. We may use this information for marketing purposes (see below), survey research, and/or lead generation. You always have the right to object to the processing or use of your data and can notify us at our contact address below.
Why we collect personal data
We do not collect any personal data if you only browse our openly accessible web pages. The visitor data we collect is of a pure technical nature and helps us to optimize our web presence and to make it accessible to as many people, browsers, and device types as possible. When you use our contact form, we need to collect your name and email address so we can respond to your questions. We do not use these data for any other purpose. When you use our contact form, we also collect your IP address which helps us protect our services from spammers and attackers. When you upload a manuscript we collect and store all the personal information you provide. This is a legal requirement as we can only issue you with a legally valid invoice if we know who you are and have your contact information.
We also collect and store your contact information when you send us an email, This is necessary to respond to your request, question, or issue, and to follow up on the resolution.
We also use Google Analytics (see below) to collect anonymized information about the behaviour of visitors to our website. This allows us to judge whether all relevant content is easily accessible and visible to you.
How long we store your information
The criteria used to determine the period of storage of personal data is the respective statutory retention period (e.g., invoice data must be stored for at least 5 years to comply with local tax regulations). After expiration of that period, the corresponding data is routinely deleted, as long as it is no longer necessary for the fulfilment of the contract, the initiation of a contract, or for the successful operation of XpertScientific.
Your rights
The following rights have been granted by the European legislator:
You have the right to obtain from us confirmation as to whether or not your personal data are being processed.
You have the right to obtain from us free information about the type of personal data we hold on you.
You have the right to request from us the rectification or deletion of your personal data, restrict its processing, or to object to such processing in its entirety.
You have the right to lodge a complaint with a supervisory authority.
You have the right to transfer your data to another organization.
Marketing
We may send out a newsletter about our services and special offers. If you don't want to receive marketing communications from us, you can opt out at any time by using the "Unsubscribe" link present in all marketing emails from us. This will prevent you from receiving any future marketing communications.
Our newsletter contains a so-called tracking pixel which is a miniature graphic embedded into the email body. This pixel allows us to statistically evaluate the success of particular marketing campaigns and optimize the newsletter delivery. Based on the embedded tracking pixel, we can see when an e-mail was opened by the recipient, and which links in the e-mail were clicked on. We do not use this information to try and draw any conclusions about your identity but only use it for our bulk statistical analyses. None of this information is passed to third parties.
Job applications
If you respond to one of our job postings or spontaneously send us an application to work with us, we shall collect and process your personal data exclusively for the purposes related to your application. If your application is successful and you start to work for us, we will store and use your personal information for the purpose of our working relationship and in compliance with legal requirements. If your application is unsuccessful, we may offer to keep your information on file and become part of our talent pool which me may draw upon at a later time. In this case we will ask for your explicit consent. If you give your consent we will keep your information on file so we can contact you at a later stage when we have an opening. You can revoke your consent at any time and we will then immediately delete your information from our talent pool. If you do not provide your consent, or if you did not hear from us after submitting an application, your personal information will automatically be deleted within two months after we have made our decision not to hire you.
Third Parties
We never sell, rent, trade or otherwise pass on your personal information to third parties unless required to do so by law (e.g., for tax audits or law enforcement purposes).
We use the third-party web analytics service Google Analytics (with the IP anonymiser function) on our website. This means that we have integrated some JavaScript on our website that allows Google Analytics to collect, gather, and analyse data about the behaviour of our visitors. This web analysis service collects, inter alia, data about the website from which you have come (the referrer), which sub-pages were visited, or how often and for what duration a sub-page was viewed. We use this information primarily for the optimization of our website. Google uses the collected data and information to evaluate the use of our website and to provide online reports and statistics showing the activities on our website.
The operator of Google Analytics is Google Inc., 1600 Amphitheatre Pkwy, Mountain View, CA 94043-1351, United States.
We employ Google Analytics with the setting
ga('set', 'anonymizeIp', true);
which tells Google Analytics to anonymise your IP address when you access our websites from a Member State of the European Union or another Contracting State to the Agreement on the European Economic Area. The IP anonymisation feature in Google Analytics effectively truncates your IP address by setting the last octet of IPv4 user IP addresses and the last 80 bits of IPv6 addresses to zeros in memory shortly after being sent to the Analytics Collection Network (e.g., an IPv4 user IP address of 12.123.234.123 becomes 12.123.234.0). Your full IP address is therefore never written to disk.
Google Analytics places a cookie in your browser which enables Google to analyse the use of our website using similar information as stated above (see the section entitled "What kind of personal data we may hold about you"). As part of this process, Google also gains knowledge of personal information, such as your IP address (unless your address has been anonymised - see previous paragraph), which serves Google to understand the origin of visitors and clicks, and subsequently use this information for commercial purposes. This analytics data is transmitted to Google in the United States of America and may be stored there. Google may pass these personal data to third parties.
You can always prevent the setting of the Google Analytics cookie by changing the appropriate setting in your web browser, or you may delete the cookie at the end of a session, or automatically limit such cookies to expire at the end of a session.
In addition, you have the possibility to object to Google Analytics data collection and the processing of this data by Google by downloading and installing a browser add-on from https://tools.google.com/dlpage/gaoptout . This browser add-on informs Google Analytics through a piece of JavaScript that any data and information about your visit may not be transmitted to Google Analytics. The installation of the browser add-ons is considered an objection by Google.
Alternatively, e.g., if you are accessing our pages from a mobile device and cannot install browser add-ons, you can prevent the collection and processing of your data by Google Analytics by clicking on the link at the end of this paragraph, which will download a so-called opt-out cookie to your browser telling Google Analytics not to collect and process your data. If you regularly delete your cookies or have your browser configured to delete all cookies at the end of a session, you will need to re-set this opt-out cookie every time you visit our site.
In order to ensure sufficient data security when submitting our contact form, we use the service reCAPTCHA by Google. This serves the primary purpose of determining whether the contact form is being submitted by a natural person (and therefore to allow the submission) or by a spam-bot (and therefore to block the submission). This service collects and sends your IP address and any other data required by Google for the reCAPTCHA service to function effectively to Google Inc in the United States of America where it may be stored.
Further information and the applicable data protection provisions of Google may be viewed under https://www.google.com/intl/en/policies/privacy/ and under http://www.google.com/analytics/terms/us.html. Google Analytics is further explained under the following Link https://www.google.com/analytics/.
Payments with Stripe or PayPal
We integrated Stripe and PayPal on our website to handle secure online payments by credit card. Stripe and PayPal are both online payment service providers. Stripe has its European headquarters at Stripe Payments Europe, Ltd., 1 Grand Canal Street Lower, Grand Canal Dock, Dublin., Ireland. The European operating company of PayPal is PayPal (Europe) S.à.r.l. & Cie. S.C.A., 22-24 Boulevard Royal, 2449 Luxembourg, Luxembourg. Their respective privacy statements can be found at https://stripe.com/privacy and https://www.paypal.com/us/webapps/mpp/ua/privacy-full .
During the payment process we do not transmit any personal information to these payment services. Only when you make the payment will you pass information such as your name, email, and credit card details to our payment service providers who will use this information to process and authorize your card payment.
You have the possibility to revoke consent for the handling of personal data at any time from Stripe or PayPal. A revocation shall not have any effect on personal data which must be processed, used or transmitted in accordance with (contractual) payment processing.
Provision of personal data as statutory or contractual requirement
We need to point out that the provision of personal data may partly be required by law (e.g., tax regulations) or may result from contractual provisions (e.g., information on the contractual partner). In order to conclude a contract it may therefore be necessary that you provide us with personal data, which must subsequently be processed by us. Non-provision of personal data might prevent the conclusion of any contractual relationship with us.
Automated decision-making and profiling
We do not use automated decision-making or profiling.
Who we are and how to contact us
XpertSientific
C Bac de Roda 64
08019 Barcelona
Spain
Contact email: privacy
Website: https://xpertscientific.com
Changes to this privacy policy
We keep this privacy policy under regular review and will place any updates on this website. This privacy policy was last updated on 27 May 2018.