Our work for not for-profit and non-government organisations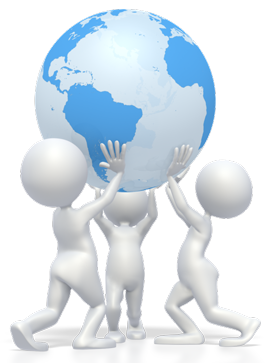 XpertScientific was founded by scientists and as a group we decided to dedicate a certain percentage of our working time to volunteer for non-profit (NPO) and non-government organisations (NGO). Depending on our workload and the type of project, we may be able to provide scientific expertise, e.g., help you find missing data from publicly accessible databases, assist with the statistical (meta-)analyses, prepare figures and graphics, create and execute numerical models, assist with your project report, etc.
If your NGO/NPO has a worthwhile project and you think that our scientific expertise could be beneficial to you, feel free to send us an email with a detailed description of both your organisation and the project. Depending on our workload, we may be able to lend a hand, either completely free of charge or at a much reduced cost compared to our usual rates.
Your email to us should contain the following info to allow us to judge whether your project merits our help and whether we have the necessary expertise and time to help you:
name and purpose of your organisation including links to your organisation's financial info and annual reports (if available)
name and purpose of the project: who contracted you to carry out which project and to what end? What are the project's main goals and deliverables? Will the project's results be accessible to the general public free of charge (open access)?
a detailed description of what it is you need help with and an outline of the time frame (deadlines)
let us know whether you would be able to make some financial contribution (e.g., to cover some of our overheads such as computing costs, etc.)
All the information you send us will be treated strictly confidential.

NGOs/NPOs we have worked with