Scientific Translation Services - we translate your research paper, scientific article, CV, thesis, grant application, etc. from your native language to English
Native languages: French · German · Spanish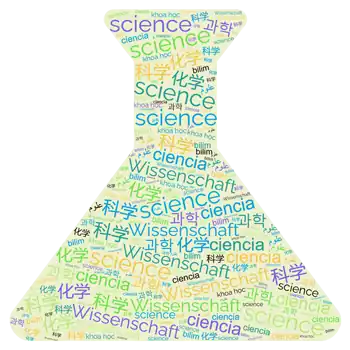 Publishing scientific articles in a foreign language can be a challenging task, especially when it comes to translating complex reasoning or scientific jargon and technical terminology accurately. At XpertScientific, we offer scientific translation services to convert your research paper, written in your native language, into a publication-ready English-language article. Outsourcing the translation to us not only provides you with more time to focus on other aspects of your research, such as conducting experiments, data analysis, or writing grant proposals, but it also ensures that the translation is of high quality, which is crucial to maintain the integrity and accuracy of your work. As a scientific translation service, we employ translators with specialised expertise and knowledge in various fields of science, to ensure that the translation is accurate and precise, that the meaning and implications of your research are conveyed correctly, and that the scientific integrity is maintained.
Using a scientific translation service can also increase the chances of acceptance by your target journal as most scientific journals have strict submission guidelines and are particularly unforgiving when it comes to linguistic errors. By using XpertScientific you can ensure that your article meets all requirements in terms of language and academic form, which will increase the chances of acceptance and publication of your work.
All our translators hold advanced degrees from top universities and work alongside our expert editors who are accomplished academics from a wide range of scientific disciplines with PhD and/or MD degrees. Their wealth of knowledge and understanding of the academic publishing process will provide you with an eloquently translated and edited manuscript that conforms to all the conventions and standards of academic publishing. We also translate other documents such as theses, CVs, grant proposals, presentations, etc.
As part of our translation services, we will:

Perform an accurate and natural translation and provide you with a fully translated Word document of your manuscript
Provide you with in-line comments and margin notes to highlight sentences that require clarification and/or revision
Assist you with these revisions by providing you with a direct line to the translator/editor to resolve any open questions or remaining translation issues
Perform comprehensive language editing to deliver a clear, accurate, and scientifically rigorous manuscript
Provide quality control and editorial oversight by a senior editor to ensure that jargon and terminology reflect common usage in your subject area
Types of Translation Services
We offer two types of translation services.
Some of our clients
Our Quality Guarantee

Unlike some of our com­pe­ti­tion, we neither employ automated AI systems nor undergraduate students from low income countries to proofread your manuscript. All our editors are experienced academics with PhD and/or MD degrees from highly regarded universities who will take the time needed to correct not just simple spelling and grammatical errors, but, more importantly, improve logical flow, awkward phrasing, word choice, and academic tone. These types of corrections are more time consuming and require an editor who not only understands the science but who possesses the necessary experience and abilities to be able to suggest improvements at this level. The many positive client testimonials show that our approach is the right one.